Source Control Features
Blue Canvas makes it possible to have Git-powered source control in 4 clicks.
Request a Demo
Salesforce Metadata Backups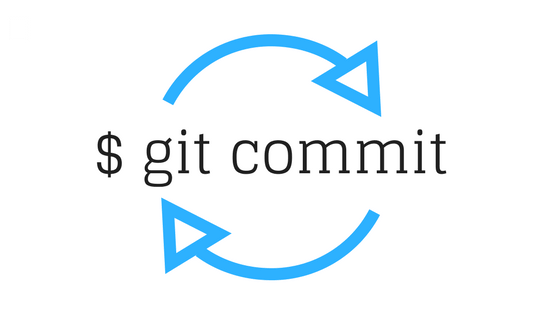 Continous Automatic Backups
Blue Canvas automatically takes snapshots of your Salesforce metadata (including declarative changes) and commits it into a standard Git repo. Continuous snapshots ensure that work is never lost or deleted unintentionally and that you can always roll back to previous states of your application.
Audit Trails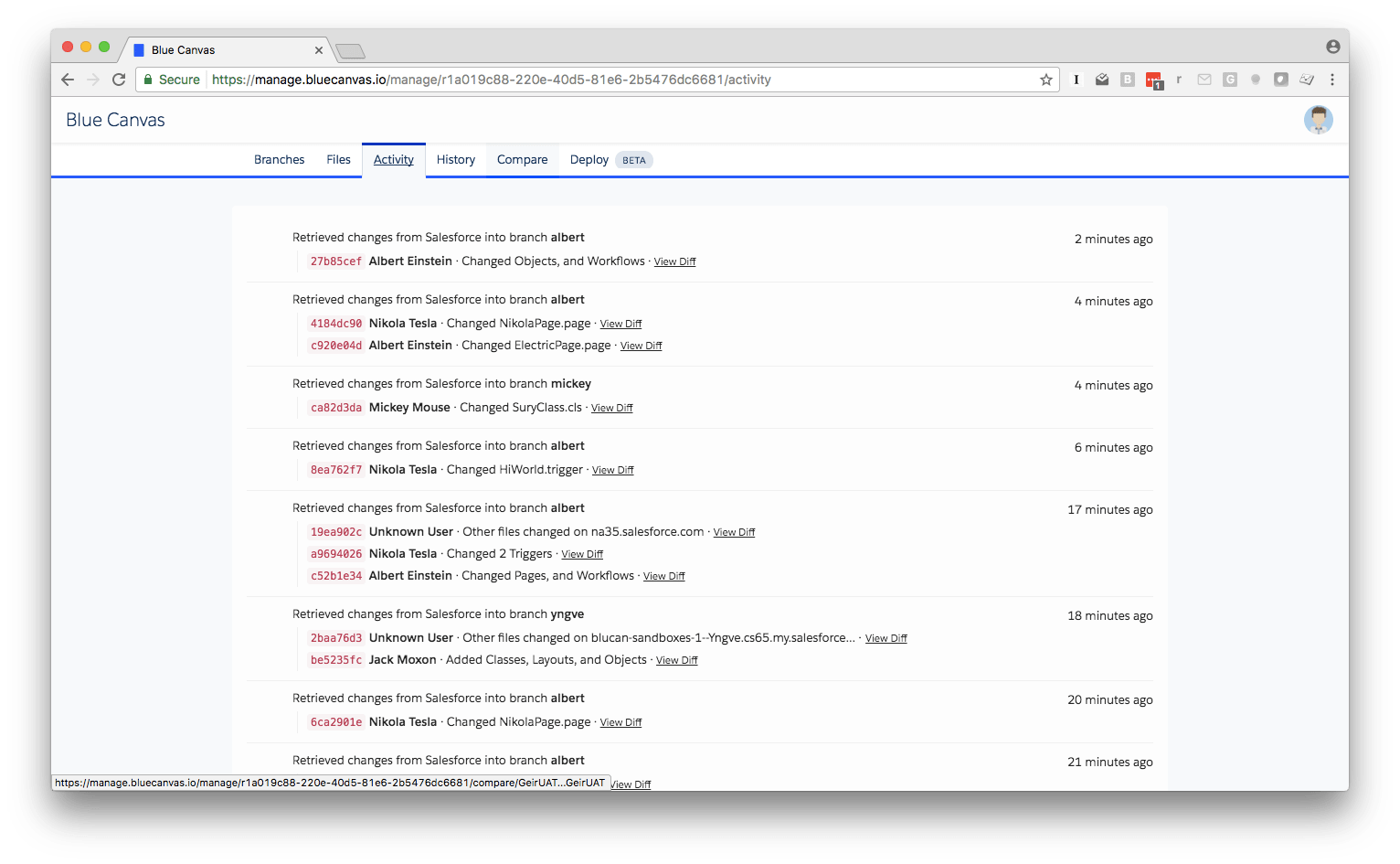 Who Changed What When?
Comply with external and internal policies and ensure that you always know exactly what is happening on your Salesforce orgs. What metadata types are being updated? And who is updating them?
Compare Between Orgs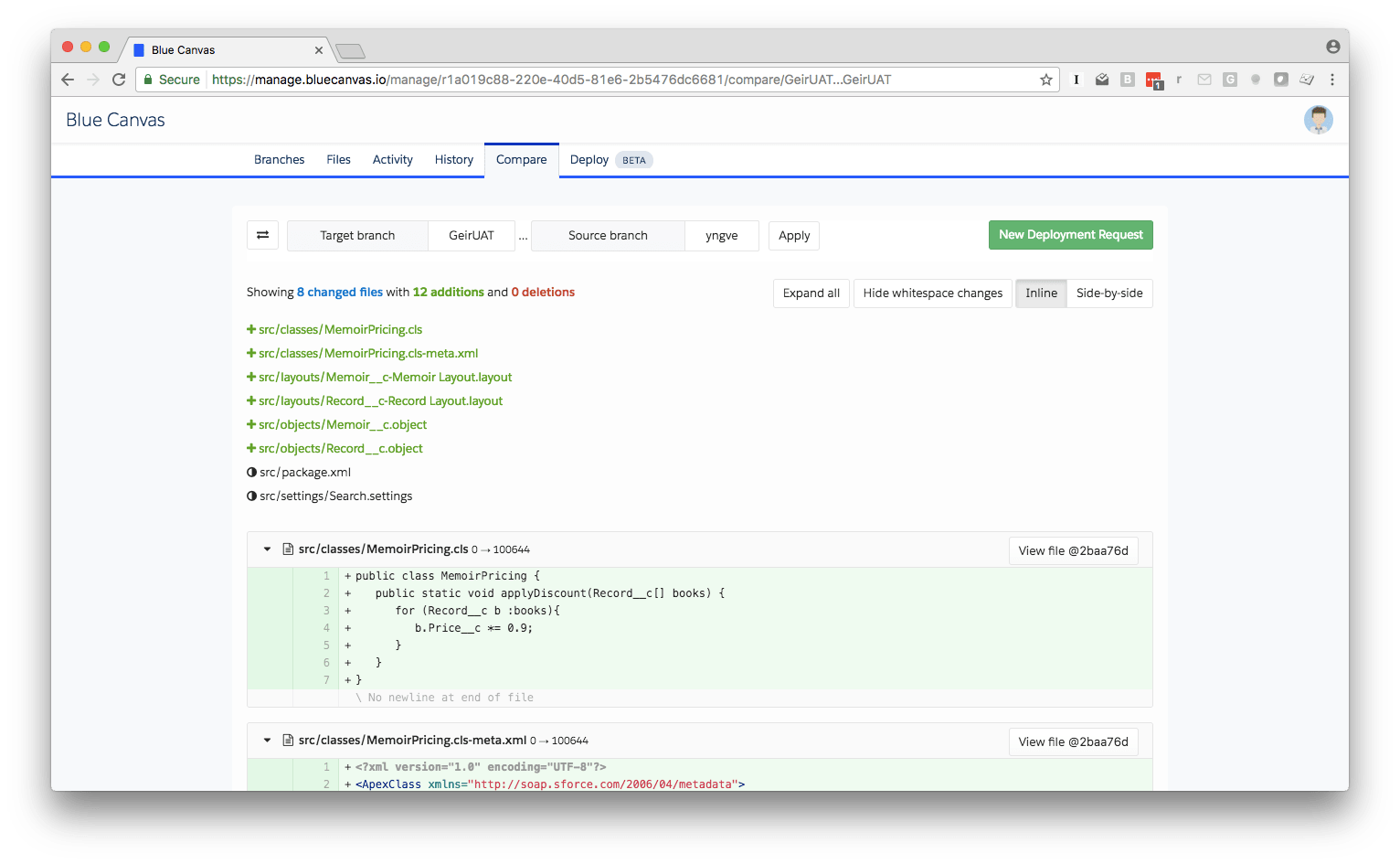 Easily See What is Different Between Sandboxes and Production
In seconds you can see all code and metadata differences between your Salesforce orgs. You can quickly see which files are different between sandboxes or between sandboxes and production so you always know what you need to deploy.
No Code Clobbering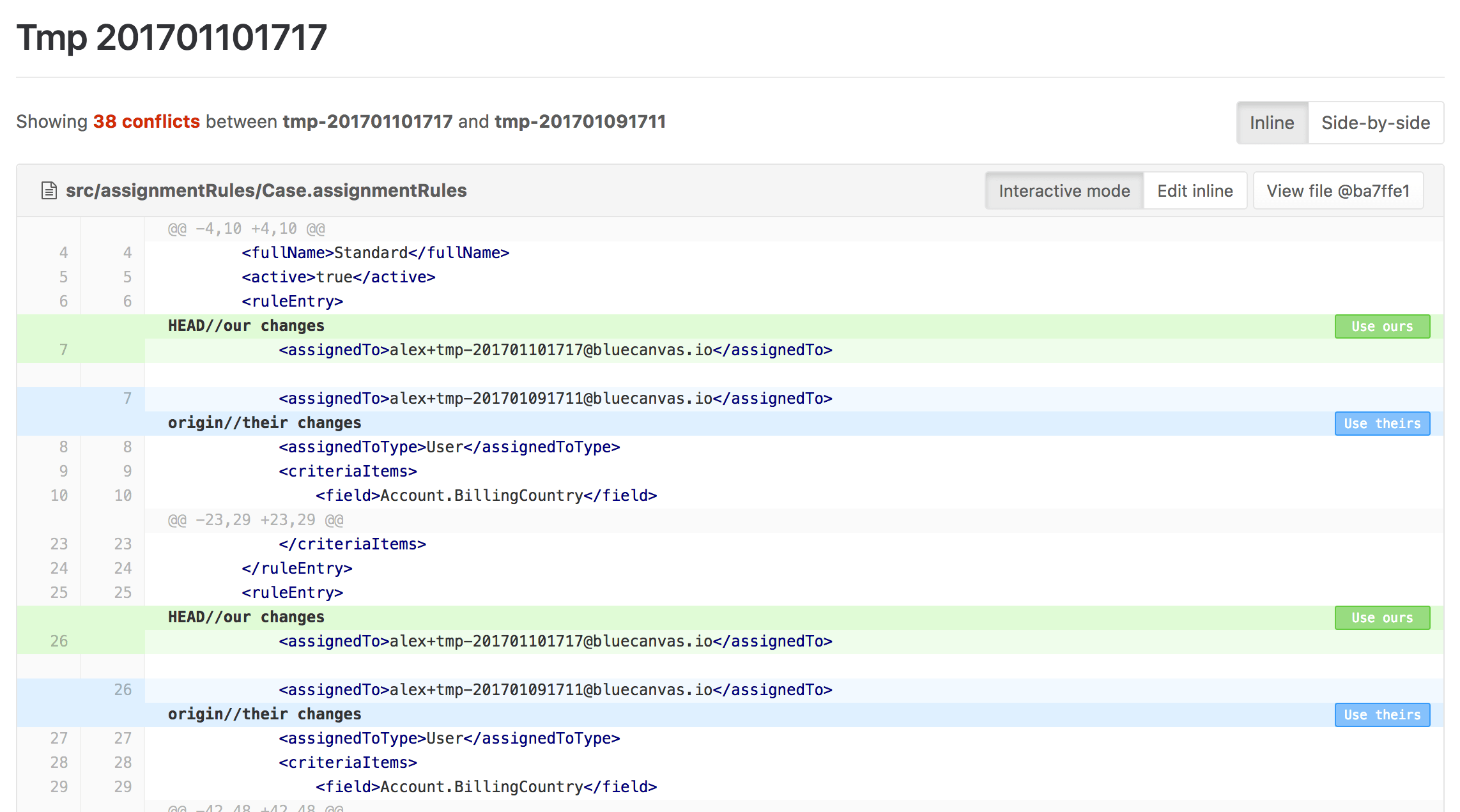 Never Lose Work
Source control prevents you from ever losing your work. Salesforce makes it unfortunately easy to overwrite the work of others with sandbox refreshes and deployments. Blue Canvas provides disaster recovery services for Salesforce. With Blue Canvas all of your changes are backed up continuously so you can always find code that has been removed from your application.
Powered by